Your donation will change a family's life and provide the resources to transition them from homeless to housed.
We are funded completely by our community and are gratefully for your support.
To mail a check, please make out and mail to:
Hope of Mooresville
PO Box 434
Mooresville, NC 28115
FOR CREDIT/DEBIT ONE TIME DONATION- Please click on the button below*
If donating in honor/memory of, please provide their name and address in the comment field upon checkout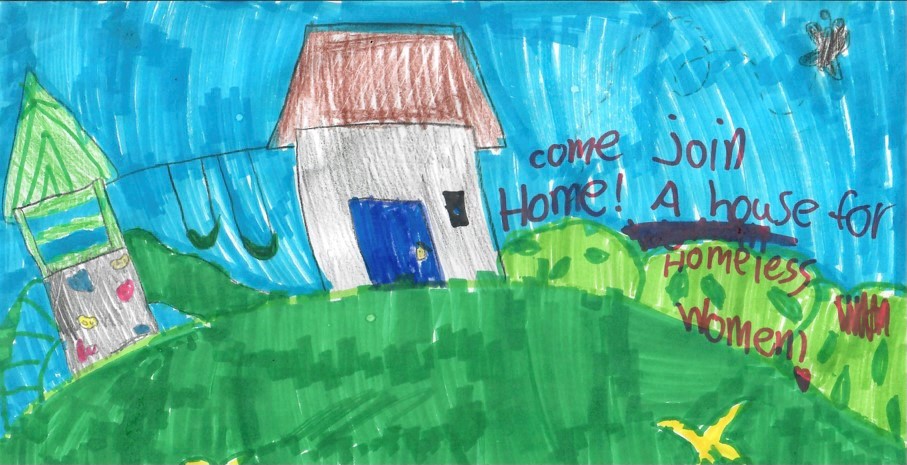 If you would like your church to receive recognition for your donation, please tell us what church you attend.
What will my donation pay for?
Temporary housing and a professionally staffed house that operates 24 hours, 365 days a year.
Structured program: accountability for budgeting and debt reduction, securing employment, parenting classes, housing placement, individual wellness, and follow up care once guests have "graduated".
Guest costs: co-pays for medical & mental health assistance, childcare, transportation, eyeglasses, dental work, cost of replacing documents such as birth certificates and social security cards, apartment security deposits, and legal assistance.
Shelter costs: utility bills, security system, house supplies & maintenance.
Thank you for considering a financial donation. Hope of Mooresville (HOMe) is a family care home and program that is always open…..24 hours per day, 365 days a year. Your donation helps support our mission, our program, and our mothers and children. Donations are tax-deductible; HOMe is a program under the 501(c)3 name Diakonos, Inc. HOMe operates independently and we raise our own funds. All monies donated to HOMe are restricted to HOMe.

Artwork by former guest, age 10.
Monica's Story
Monica found herself divorced, homeless and separated from her son after an unexpected family crisis. Her mental health suffered, and she became severely depressed and anxious.
After coming to HOMe, she finally felt safe and surrounded by people who cared. She began working to heal herself first by agreeing to counseling. Through case management and her mentors, she began paying off her debts, saving money, and building credit. Six months later, she moved into her own apartment and regained custody of her son.
Monica tells us that since leaving HOMe, she quit smoking (a 38 year habit), her credit score has gone up 280 points to a 707 and she feels like a new person.
She is paying it forward by volunteering at a nonprofit. She told us, "I never really understood when people said they feel blessed. Now I get it! I am truly grateful that HOMe changed my life."
We need your help to continue transforming lives like Monica's and impacting future generations. Our mission is supported completely by the community and receives no government funding.
QUESTIONS ABOUT DONATIONS?
Amy DeCaron
Director of HOMe
AmyDecaron@HopeOfMooresville.org
980-435-5209
For privacy reasons, please do not drop off donations at the house. We can make arrangements to meet you at our office located at:
218 N Academy Street, Mooresville, NC 28115
Currently we are at capacity for clothing, furniture, and toy donations. We are not accepting those at this time. Click on the flyer below for supplies we take year round:
PO Box 434
Mooresville, NC 28115