HOMe provides:
Temporary, supportive housing for Mooresville's homeless women & children.
HOMe provides individual case management, financial literacy and life skills training. We also connect guests with critical support resources such as physical and mental health services, resume assistance, employment and placement in stable housing.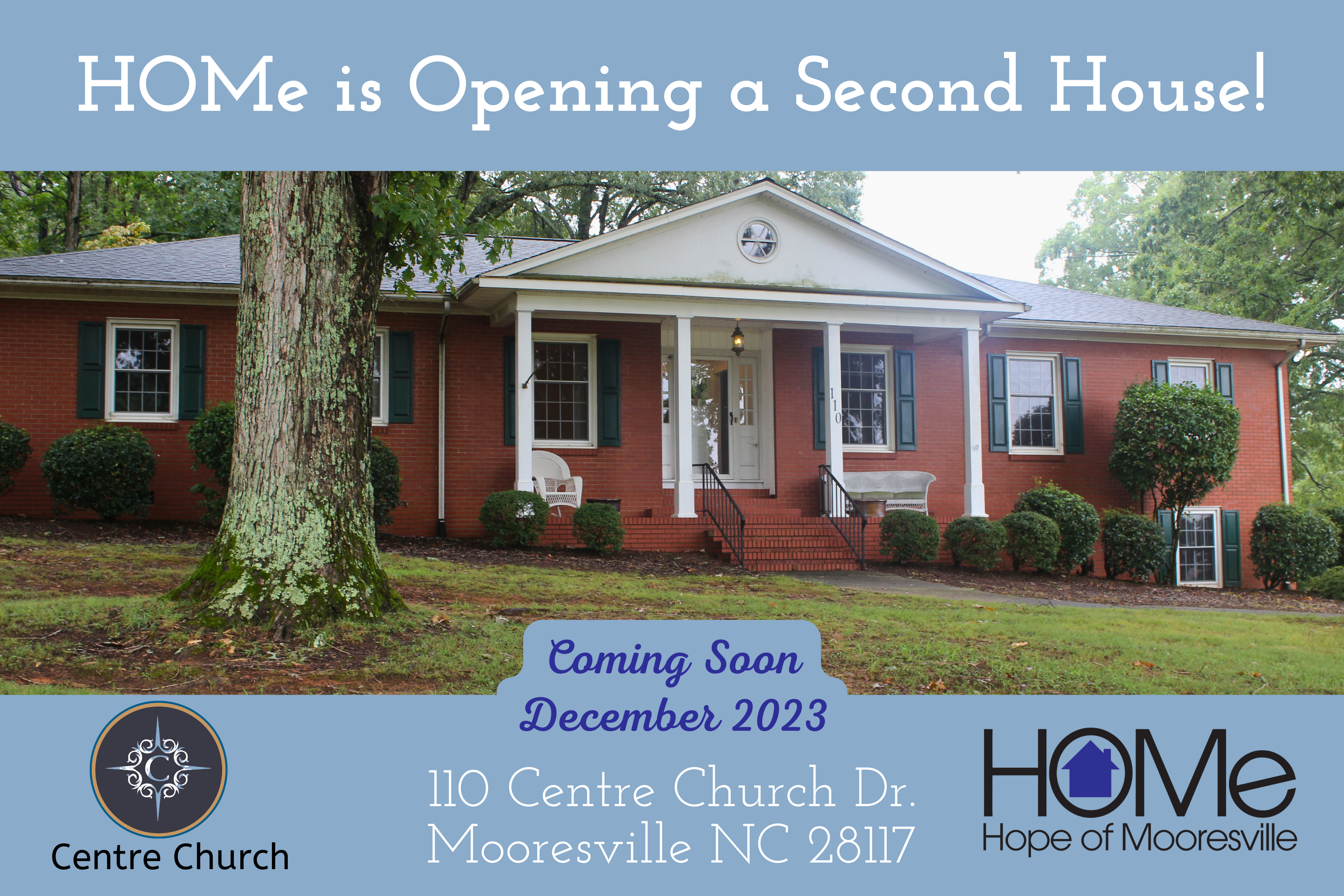 HOMe is so happy to announce we are expanding to a second location. Thanks to the generosity of Centre Presbyterian Church, we will now be able to double our capacity to serve local, homeless women and children.
Please click the pic above to read more about our expansion.
PLEASE READ BEFORE VISITING!
For the privacy of our guests, please do not stop by the house unless you have made prior arrangements.
For questions about our guest intake process, call our Program Coordinator at 980-447-9007 or email [email protected]
For all other questions and donations, contact our Development Coordinator, Lucynda, at 980-435-5209 or email [email protected]
At this time, HOMe is no longer accepting the following items: Clothing and Furniture. We simply do not have the storage capacity.
Thank you for your understanding!